HNZ Registered Clinical Hypnotherapist
Over 25 Years Experience!
Wanganui Hypnotherapy Clinic

HNZ Registered Clinical Hypnotherapist, Wanganui
Over 25 year's Hypnotherapy experience in Wanganui
The only local HNZ Registered Clinical Hypnotherapist
Founder & Honorary Life Member of Hypnosis New Zealand
With over 25 years Hypnotherapy experience to call on,
Grant Boddington can work with you to assist you to reclaim control of your own thoughts, words and actions - and "Be The Person You Want To Be!"
Grant specialises in a practical down-to-earth blend of traditional & modern Clinical Hypnotherapy techniques. His comfortable clinic is located conveniently near the centre of Wanganui city, with free parking right at the gate. He's just a couple of blocks from the main highway and even closer to motel accommodation - should your travelling schedule require an overnight stay.
Hypnotherapy with a highly experienced professional, can be an excellent complementary procedure for many physical, mental, emotional and environmental issues.
Hypnotherapy consultations can be extremely useful for general positivity, motivation & well-being, as well as for help in managing habits & phobias; for supporting improved sleep; confidence, & self-esteem and for managing stress, pain & weight. Please note though, that you need a stronger committement than
"just giving it a go".
Grant provides all his Hypnotherapy clients with a
free MP3 audio recording
by email
as essential support for their therapy session. Please let him know when you book your session if you are unable to access email recordings and he'll do his best to arrange an alternative for you, as post session use of the recording is very important. See a list of Grant's available recordings
here
.
Grant offers several styles of Clinical Hypnotherapy, Relationship Counselling & Business Motivation:
Read more about Hypnotherapy here

See Grant's range of support Hypnotherapy Recordings here

Grant is also a semi-retired Master
Stage Hypnotist
.
Read more
Learn Hypnotherapy
from one of NZ's top Trainers
Read More
I am available for consultations in my Heads Road clinic
for new & existing clients who are well & C-19 symptom-free

All clients are requested to scan in via our QR Code.

For everyone's protection, I will be using:

Medical-Grade Disposable Headrest Covers, Detergent Wipes, Surface & Air Spray and Hand Sanitiser.

Due to the nature of the therapy, face masks cannot be used.

Hypnotherapy Consultation Prices
| | | |
| --- | --- | --- |
| Clinical Hypnotherapy - Initial Session | 1.5 Hrs | $140.00 |
| Clinical Hypnotherapy - Follow-up Session | 1 Hr | $100.00 |
| Gastric Band Hypnotherapy - 2+ Sessions Read more | 2 Hrs + 1 Hr | $380.00 |
| SKYPE, ZOOM, etc., Clinical Hypnotherapy - All Sessions | 1.5 Hrs | $140.00 |
| Couples Relationship Counselling - All Sessions Read more | 1 Hr | $80.00 |
| SKYPE, ZOOM, etc., Relationship Counselling - All Sessions | 1 Hr | $80.00 |
| Mentoring, Support & Upskilling for Hypnotherapists - All Sessions Read more | 3 Hrs | $280.00 |

Additional Information:
You're welcome to inquire by email or text message (021 447 481) but generally an appointment will only be confirmed during, or after, a telephone discussion. (06 345 2000 or 021 447 481)
Now in semi-retirement, Grant conducts only a few client session per week; between 9:00am & 5:00pm; so please be punctual for your appointment.

Hypnotherapy consultations are usually conducted on a one-on-one basis; but you're welcome to bring a friend or partner to your Hypnotherapy consultation, as support, if it helps you feel more comfortable.
Relationship Counselling consultations are for couples only.

Hypnotherapy/Counselling consultations are usually only confirmed after a telephone discussion with the person requiring the appointment - however email or text message initial inquiries are welcomed.
Reinforcement handouts and downloadable recordings relevant to your issue are included.
Reductions are available for prepaid multiple consultations.

Payment is due at consultation by cash or bank deposit to 02 0792 0356645 00. (Eftpos is not available)
Grant's Wanganui Hypnotherapy Clinic Location
Grant's clinic is located on the corner of Heads Road and Gonville Avenue, Wanganui. Map

The clinic has its own entrance in Gonville Avenue and is separate from the residential part of the house.
There is signage on the corner fence and on the gate. You can probably park right next to the entrance gate (on which there is another small sign).

---
Contact Grant Boddington
HNZ Registered Clinical Hypnotherapist - with over 25 years experience!


Founder and Honorary Life Member of Hypnosis New Zealand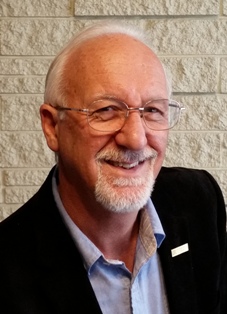 More about Grant Boddington
Grant is one of NZ's most experienced and highly regarded professional Hypnotherapists; beginning his long career in Hypnosis in the early 1990s. In those early days, he was a very active Stage Hypnotist; but soon turned his focus and skills towards helping people with Clinical Hypnotherapy.
In 1996, Grant became one of the original internet Hypnotists with his first website: Grant Boddington's World of Hypnosis. This site later became known simply as: Hypnosis World and featured a vast range of self improvement recording which gained world-wide popularity.
Grant's first love as a Hypnotherapist has always been in
helping ordinary people reach extraordinary goals
, by focusing the existing power of their minds using his own very practical and effective Clinical Hypnotherapy techniques. These techniques formed the basis of Modern Suggestive Hypnotherapy; a style which he has since taught to many hundreds of successful Hypnotherapists worldwide online since around 2001.
Read more about Hypnotherapy Training
.
In 2006 Grant founded Hypnosis New Zealand and began teaching Modern Suggestive Hypnotherapy to groups of students in a classroom format. It proved to be a popular move and his classes were soon full of those eager to learn this simple, practical and effective style of Hypnotherapy ... which was devoid of old fashioned authoritarianism! In 2009 he published his bestselling book on the style:
Modern Suggestive Hypnotherapy for Professionals
.
Today, Hypnosis New Zealand operates as a highly successful, independent, business and as well as becoming one of NZ's most popular Hypnotherapy Training establishments, it is also the largest and most supported group of Professional Hypnotherapists in NZ. Grant has now moved to semi-retirement - and while he still tutors the Home Study Certificate in Clinical Hypnotherapy Course, he has passed the ownership and operation of Hypnosis New Zealand to one of his most enthusiastic students: Justine Lette.
---
---
GL Boddington
Copyright © 1996